How to Activate Your Certificate
Important! You must create an account before activating your certificate. If not, create one now. Click here for instructions on creating a user account.
Step 1
On the home page of ActivateMyTrip, click on the My Account link at the top or the Returning Customer Login button.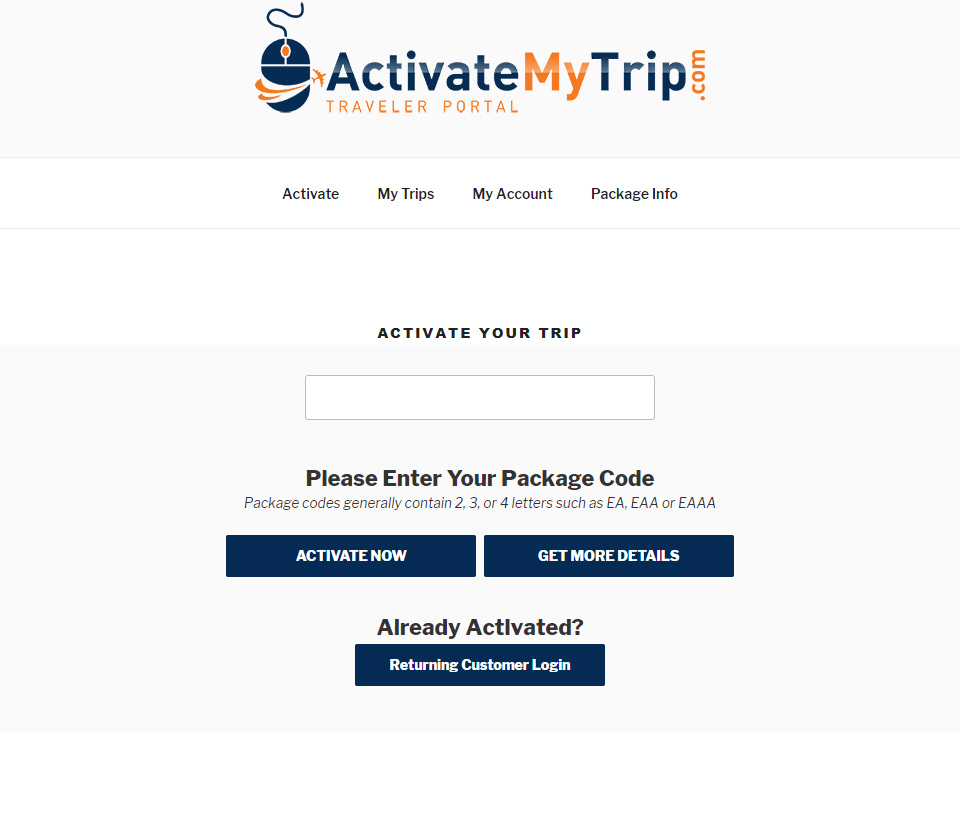 Step 2
Enter your email and password to login.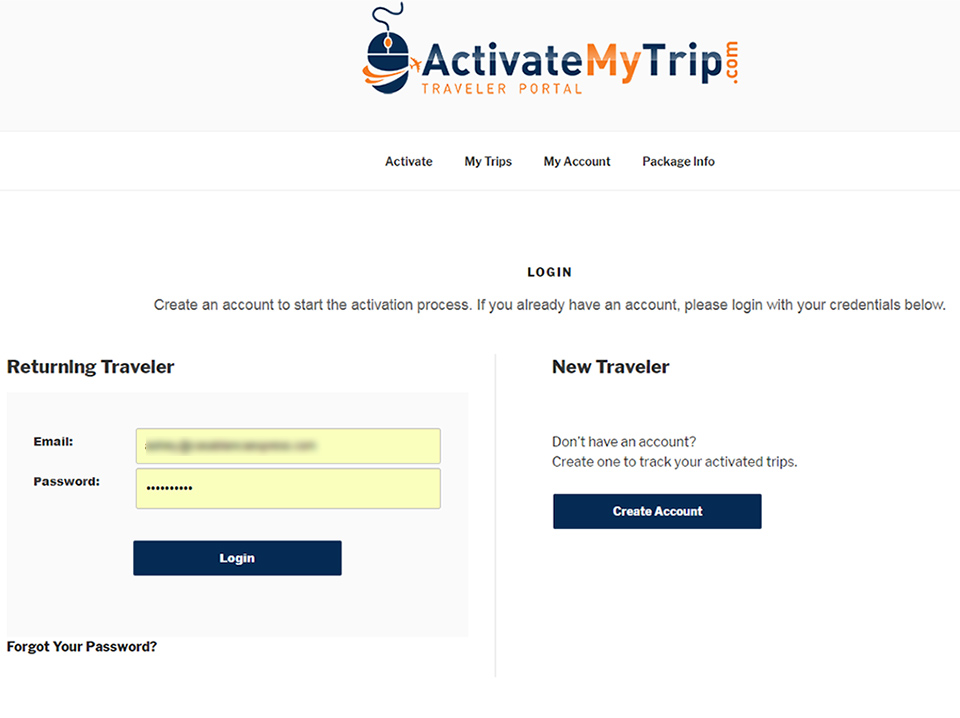 Step 3
Click on the Activate a Trip button after logging in.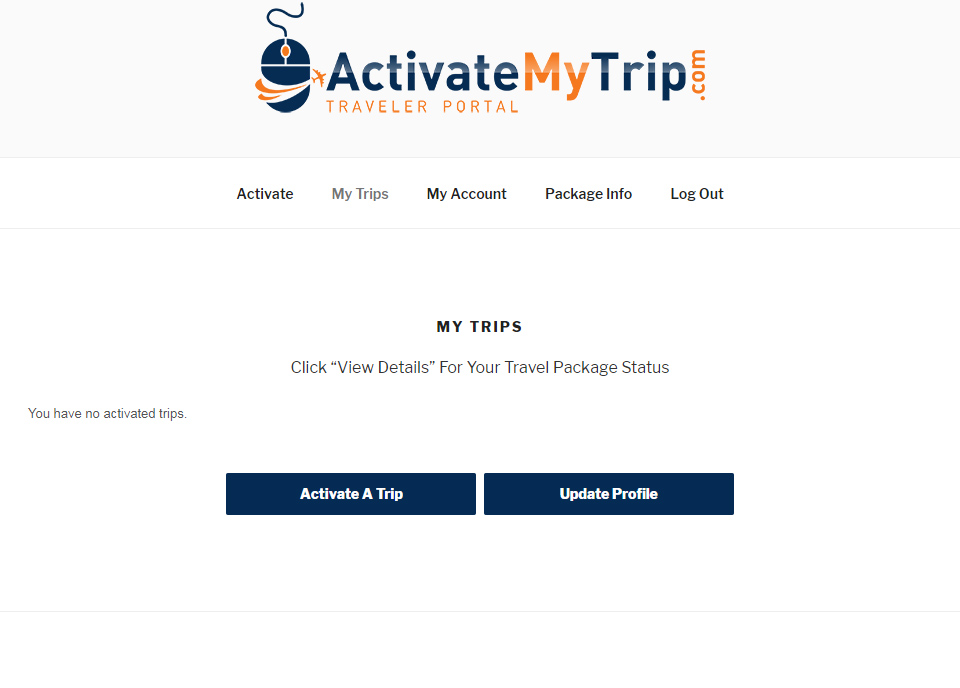 Step 4
On the Activate a Trip page, enter the Pkg Code, Vacation ID, and Activation Code from your certificate. All fields are required. Click the Submit button.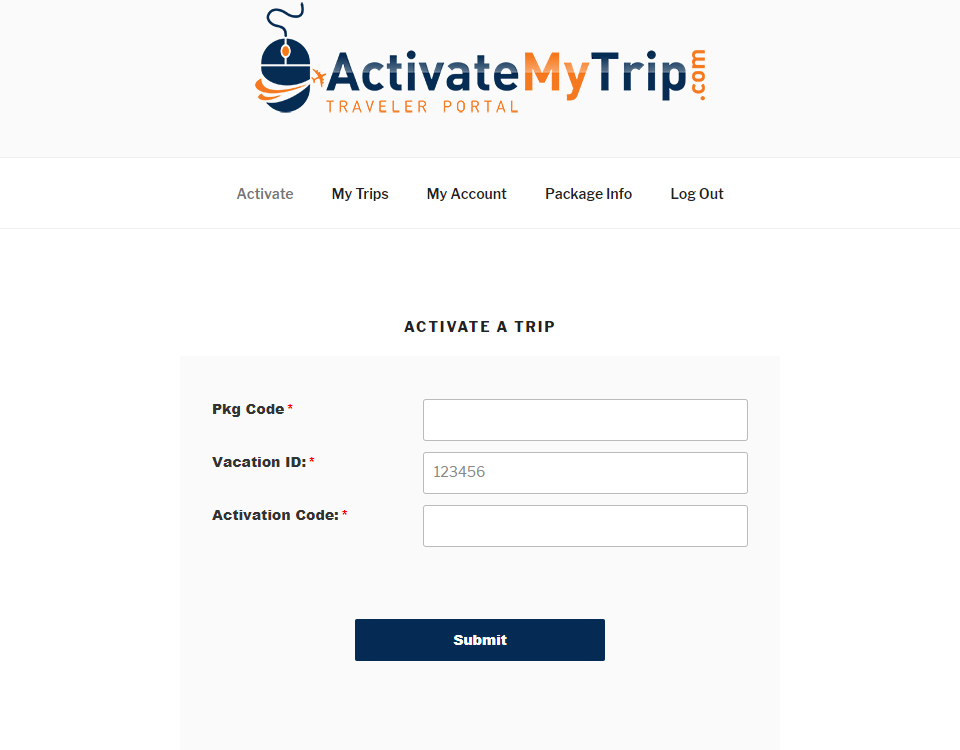 Step 5
An error message will display if any information is incorrect or if your certificate is expired. Click the Back button to resubmit the information or call our customer service line at (800) 365-2065 ext 9 if you have any questions.

Once your certificate information is successfully submitted, click continue to the trip activation form.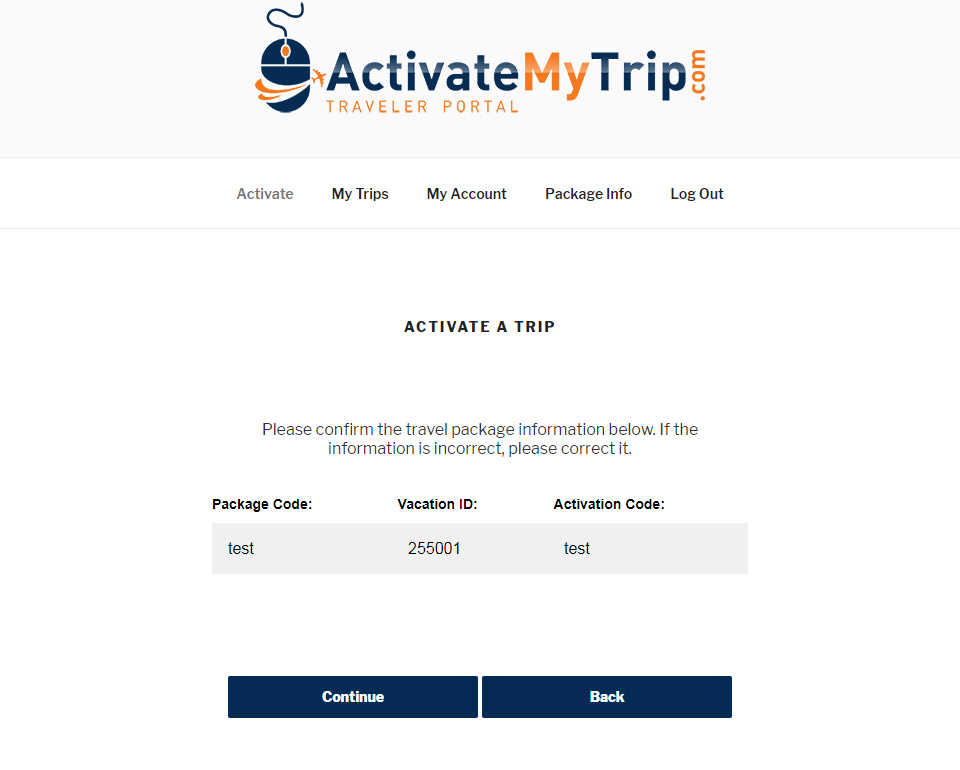 Step 6
Enter all required information. Any fields left blank will delay the processing of your travel certificate. Click the Submit button.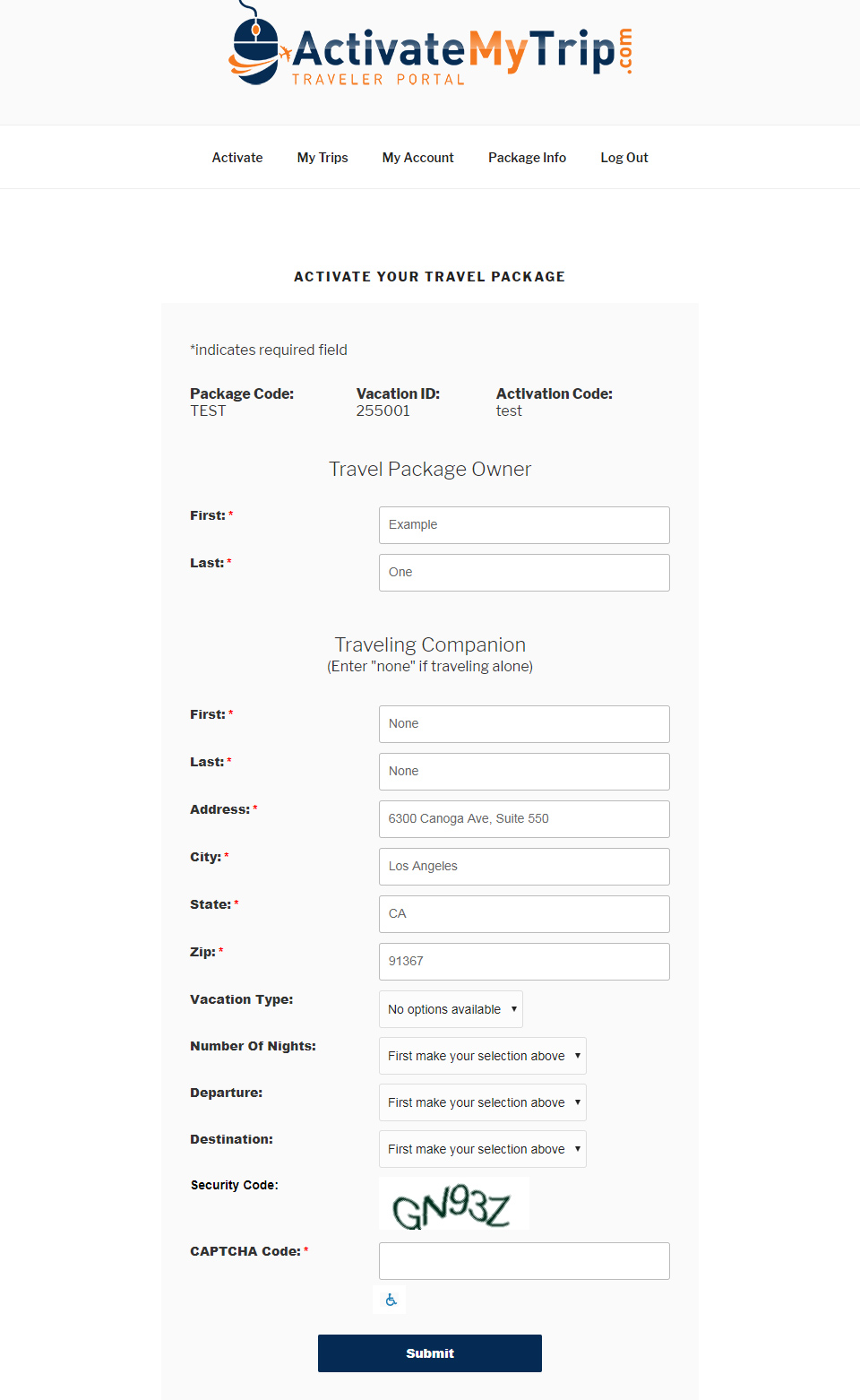 Step 7
A confirmation message will appear after you successfully activate your travel certificate with further instructions regarding the activation process. You will also receive a confirmation email with your activation details.