How to Create Your Account
Step 1
On the Activate My Trip page, click on the Activate Now button to go to the Create New Account page.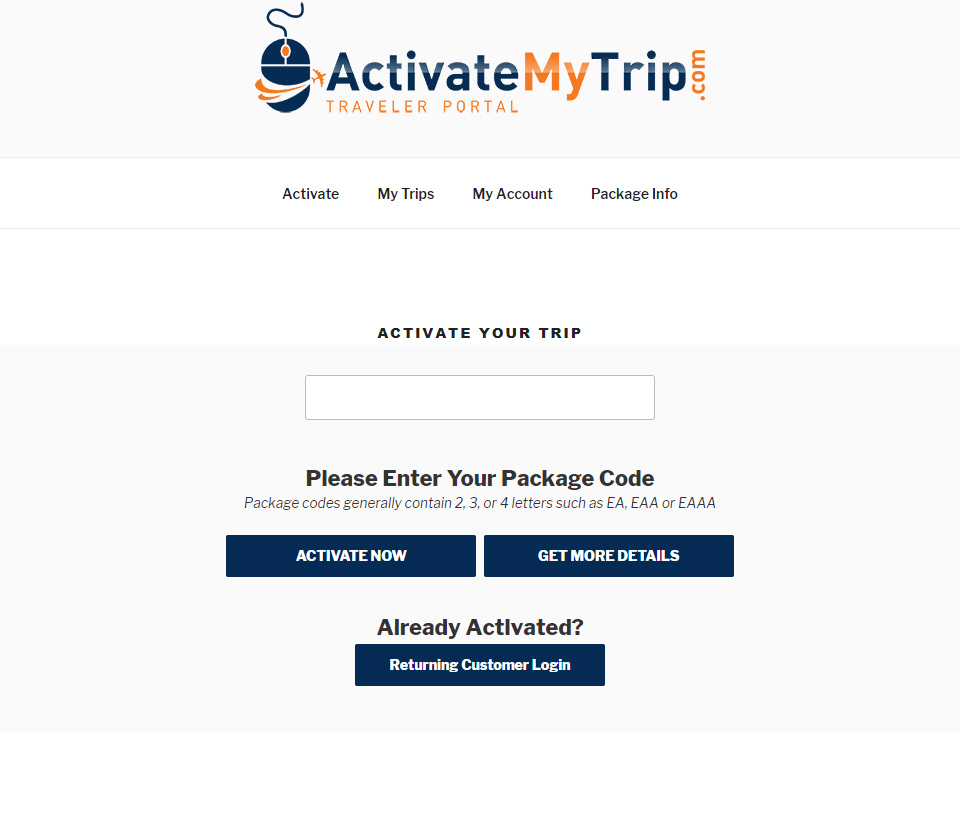 Step 2
On the Create Account page fill out the necessary form. Anything marked with an * is required. Be sure to agree to the terms of the Privacy Policy before you click Submit.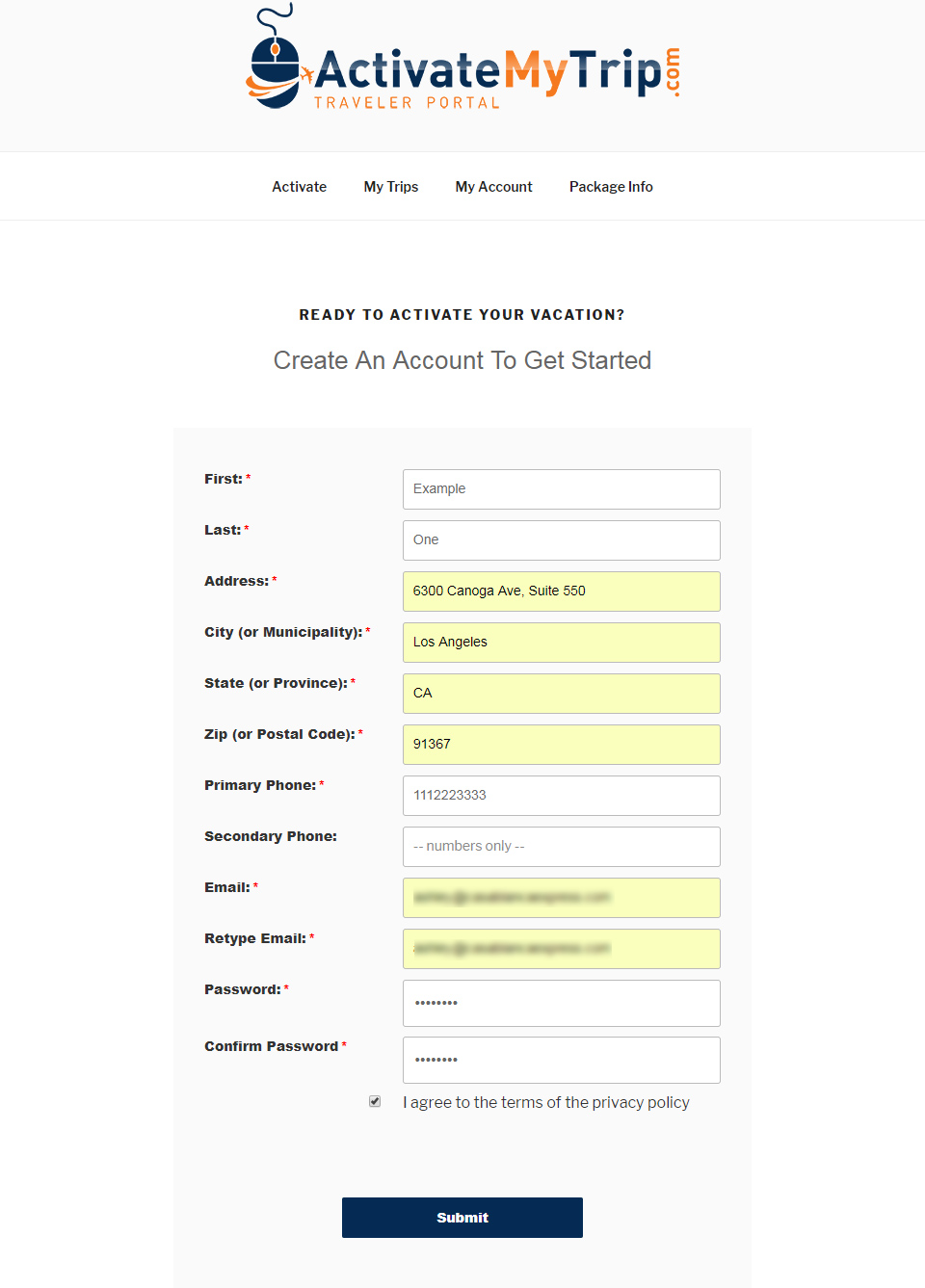 Step 3
After your information has been successfully submitted, a confirmation message will appear. Your account details will also be emailed to you confirming your account setup. Click on the Activate menu link at the top of the page to login to your newly created account.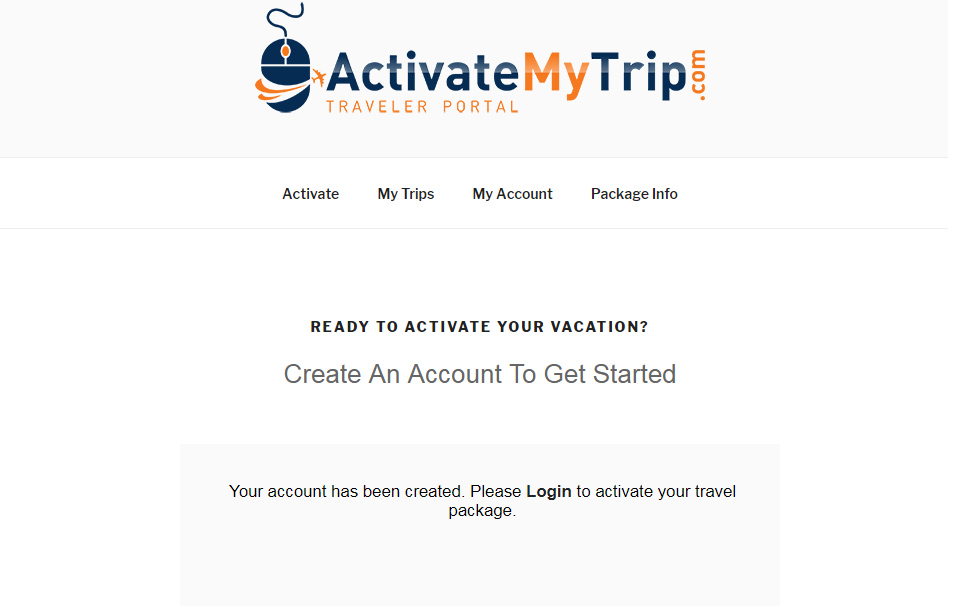 Step 4
Type your email and password that you used to create your user account earlier.