How to Reset Your Password
Step 1
On the home page of Activate My Trip, click on the Returning Customer Login button at the bottom.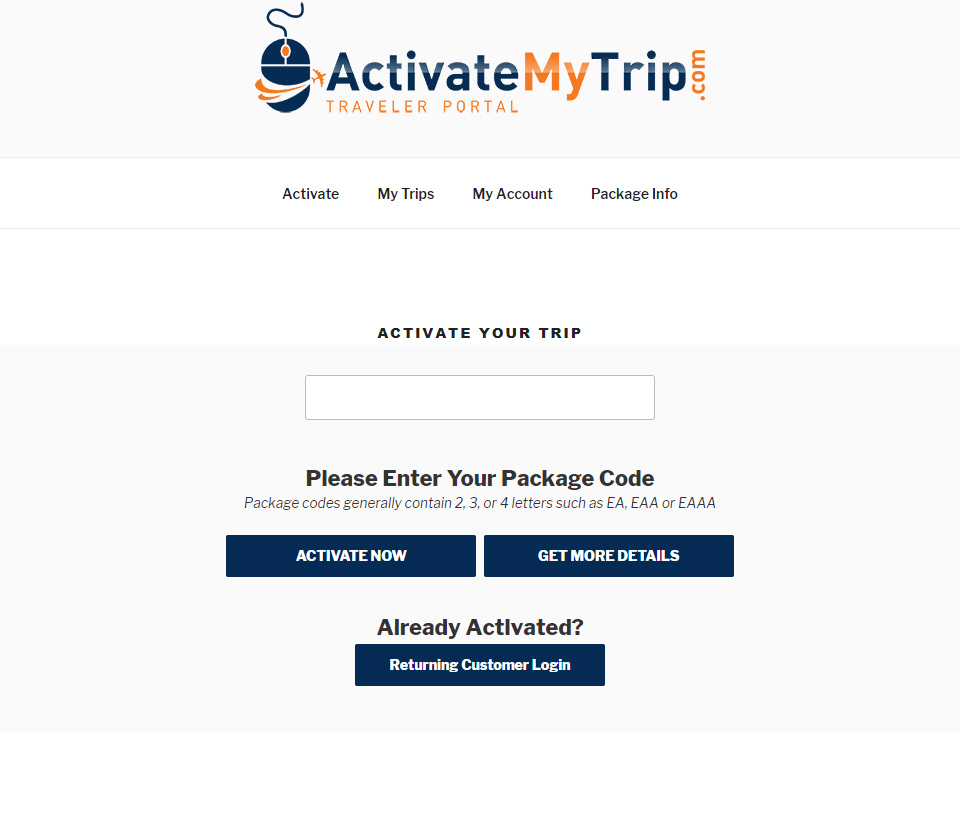 Step 2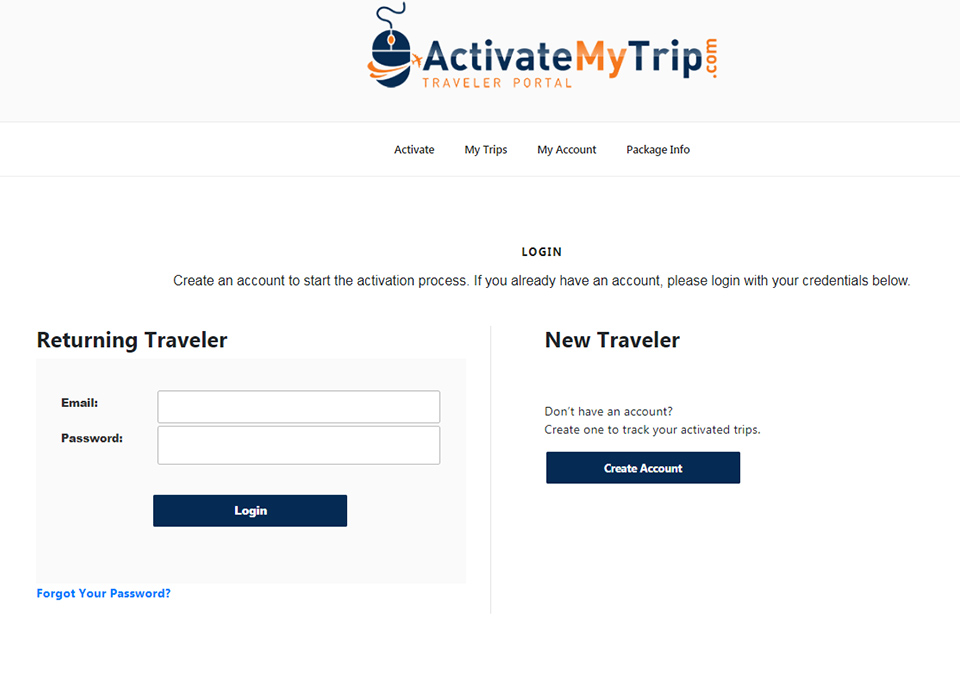 Step 3
Enter the email address associated with your account. This is the email you entered when creating your user account.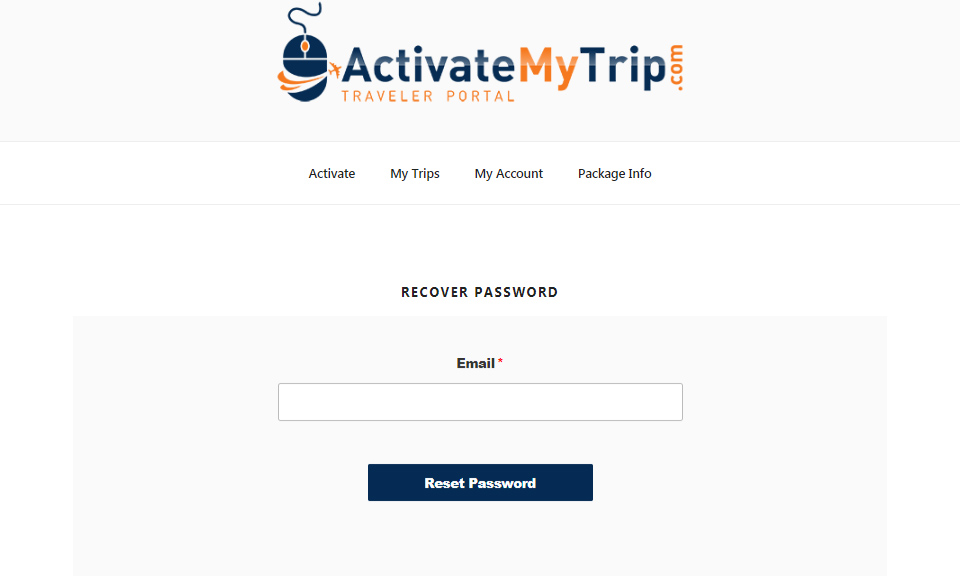 Step 4
An email with instructions to reset your password will be sent to your email shortly. Follow the instructions in the email. If you do not see this email in your inbox, try checking your spam folder.