How to Pay Your Deposit
Step 1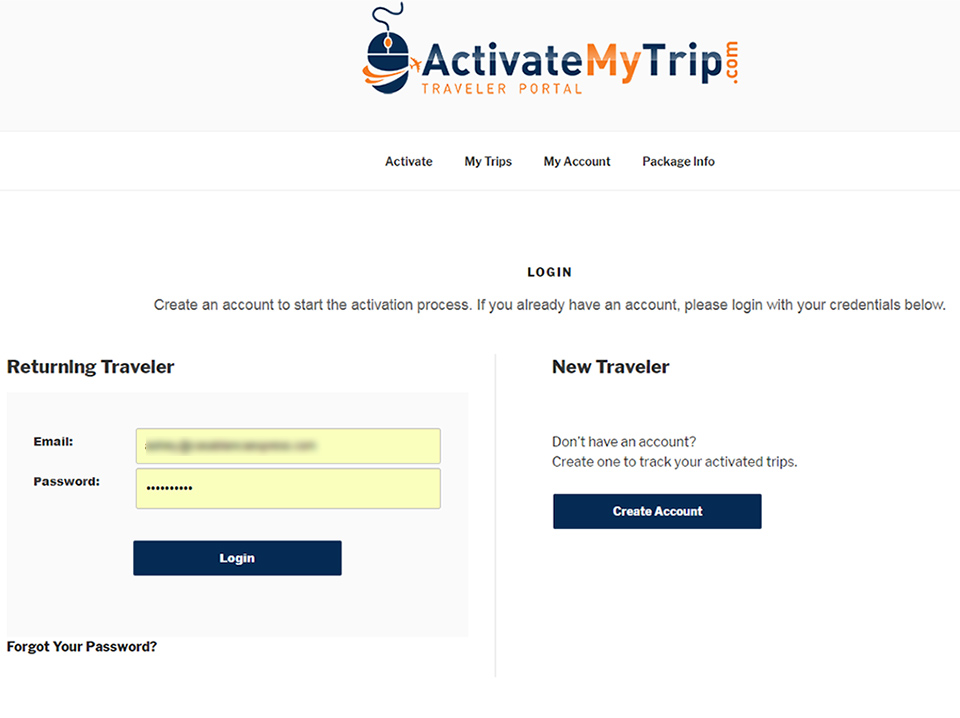 Step 2
After you successfully log in, click on the "My Trips" link at the top to view your activated trip(s). From the "My Trips" summary page, click on the "View Details" of the travel package you're looking for.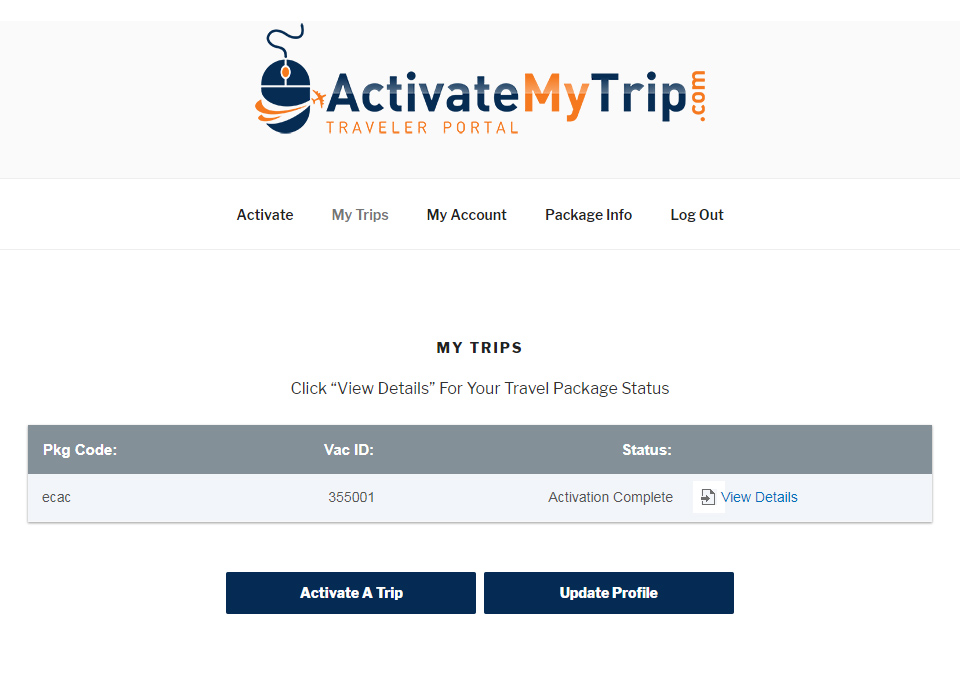 Step 3
Below your travel package details, click the "Click Here" link to proceed to the deposit request form. Deposit Request forms are available 3-5 business days after activation. Please check back later if the deposit request form is not yet available for download.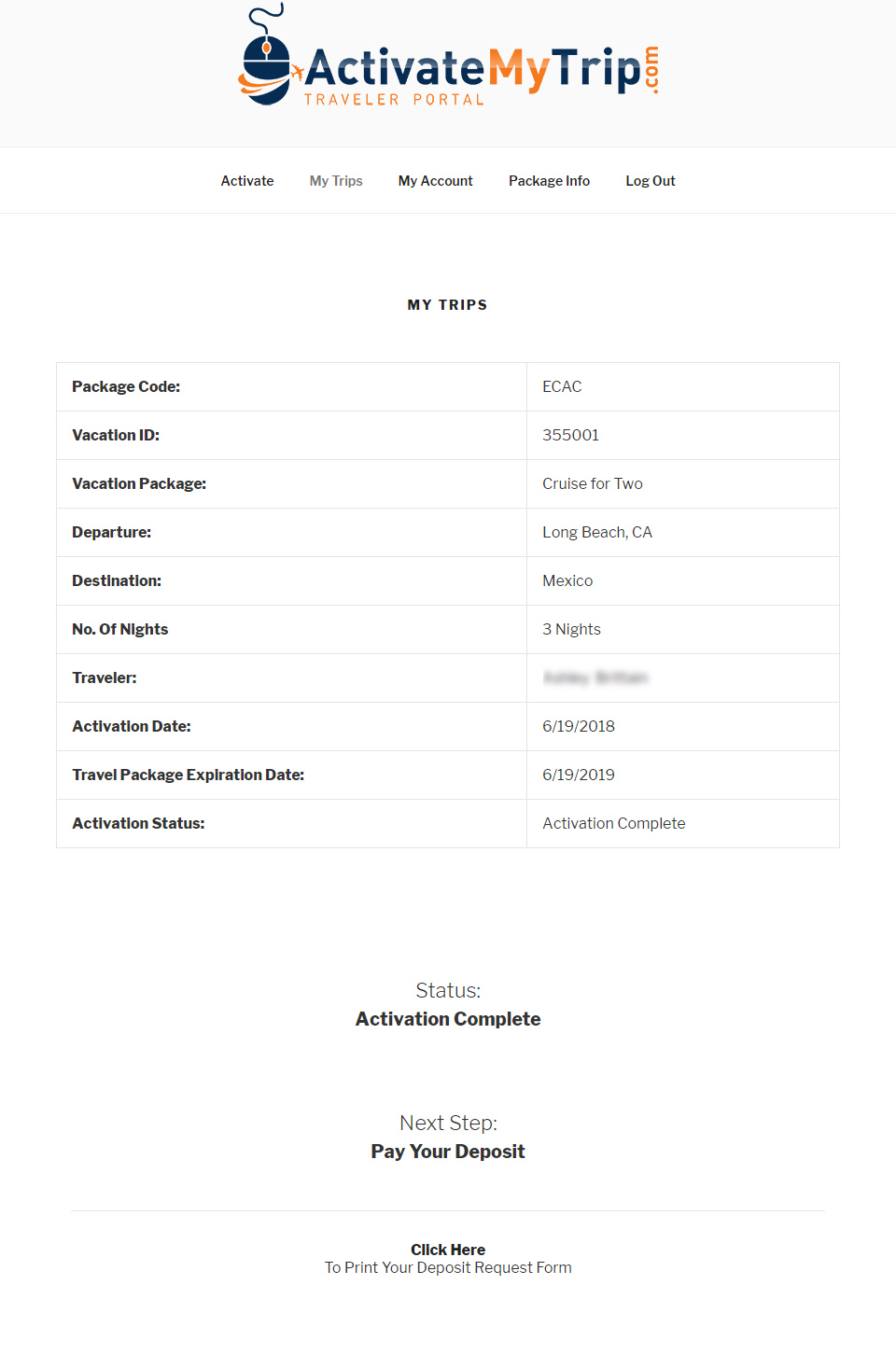 Step 4
Print the Deposit Request form. You must mail in your deposit request form along with payment in the form of a Personal Check, Cashier's Check or Money Order. Follow the instructions on the form to pay the deposit request and mail the form and your deposit to the address printed on the form.