How to Schedule Your Travel Dates
Step 1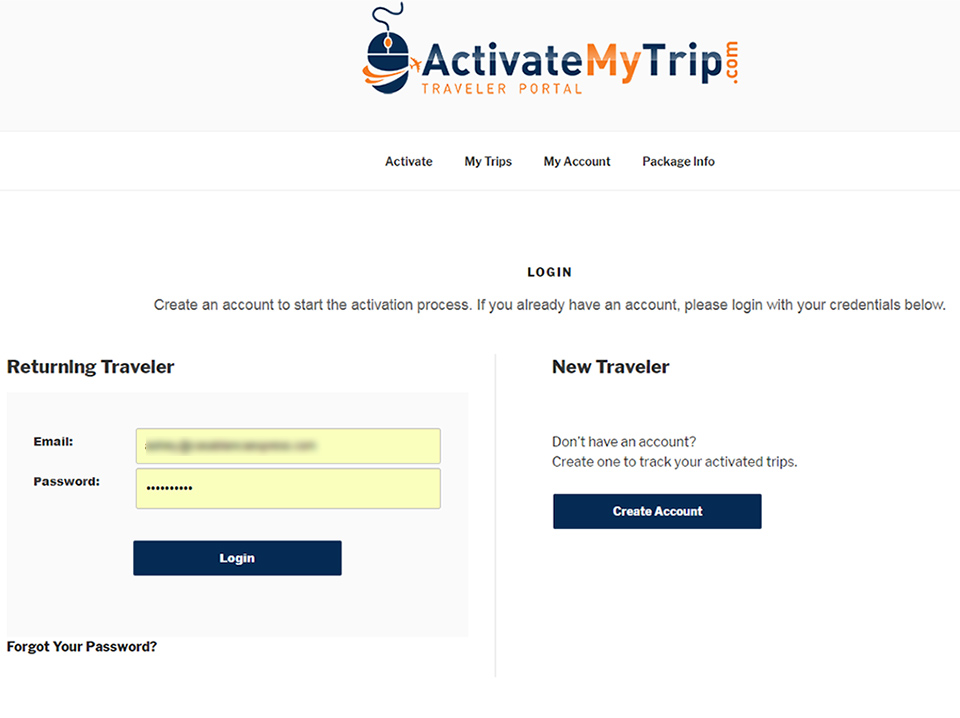 Step 2
After you successfully log in, click on the "My Trips" link at the top to view your activated trip(s). From the "My Trips" summary page, click "View Details" of the travel package.
Note: Your deposit will be posted within five business days of receipt. Deposits can take up to 30 days to receive and process from the time you mail it. Please check back later if your deposit has not been processed.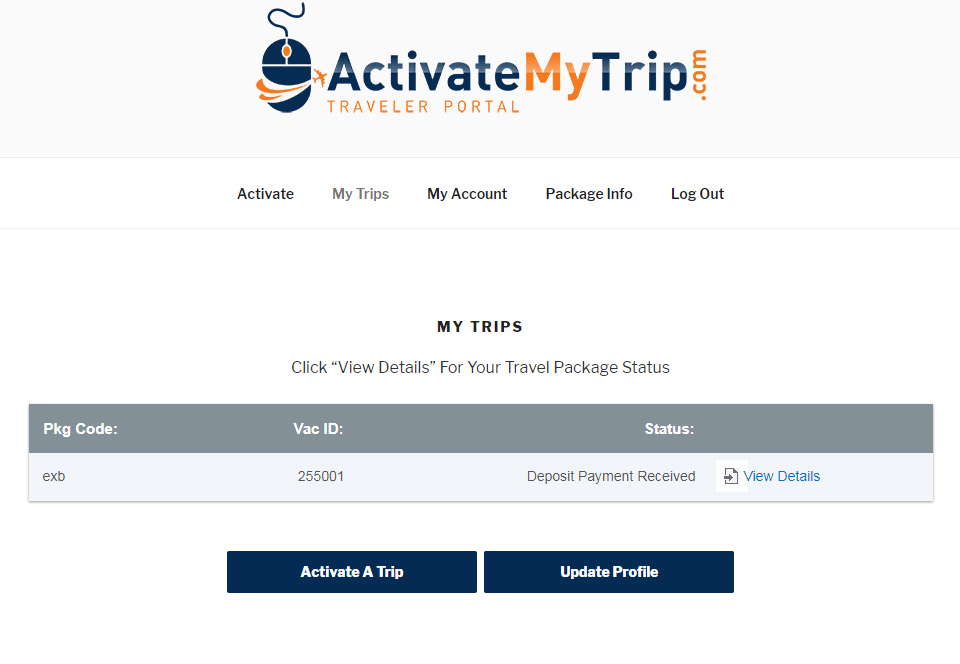 Step 3
On the "My Trips" detail screen below your travel package details, click the link at the bottom of the screen to request your travel dates.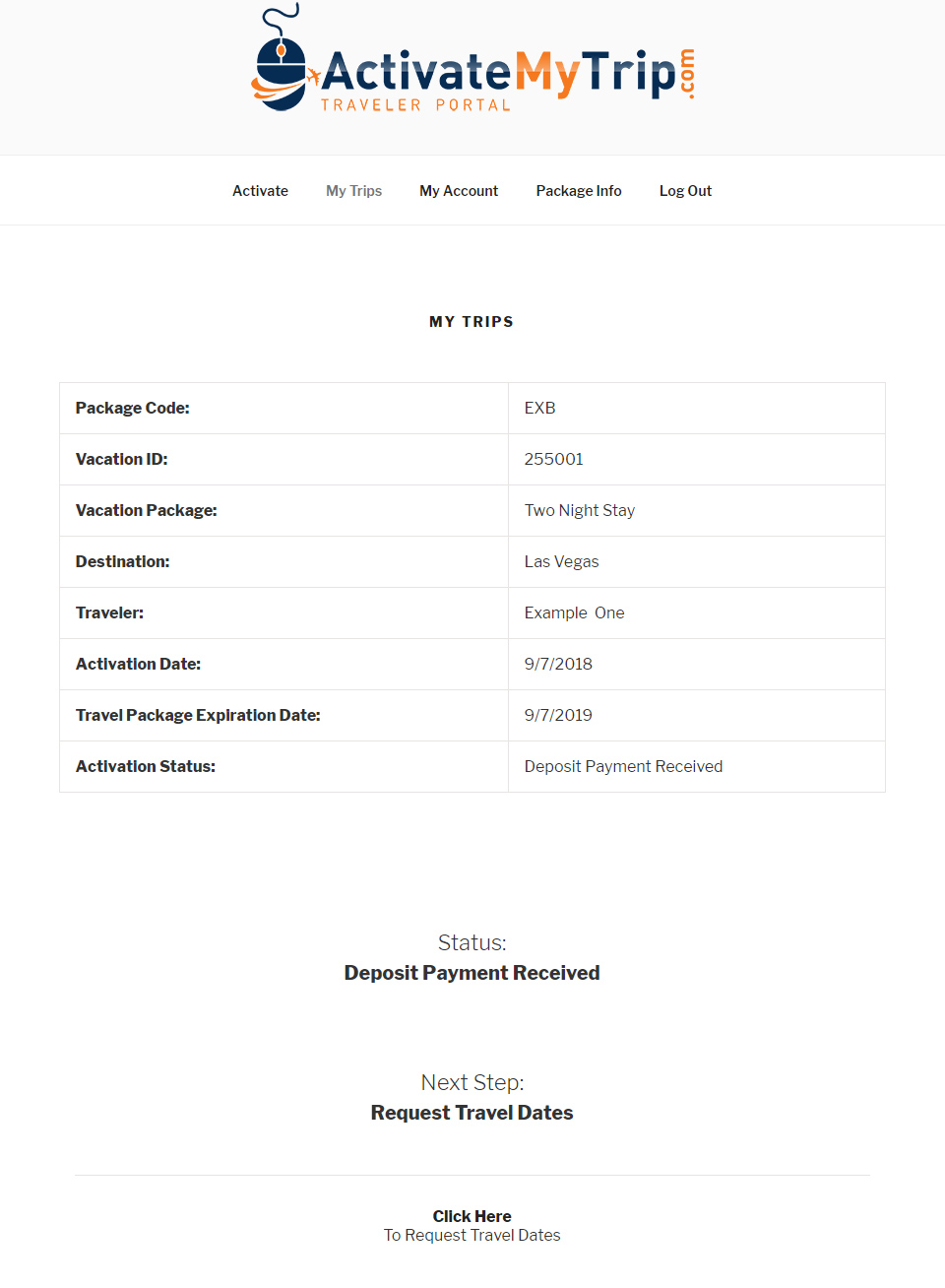 Step 4
Follow the instructions to schedule your travel date(s). Have your Certificate Number ready when calling into our customer service line. You may print a copy of the instruction form for your records.