Two nights in Las Vegas, NV or Orlando, FL plus a $50 Dining Advantage Promotional eGift Card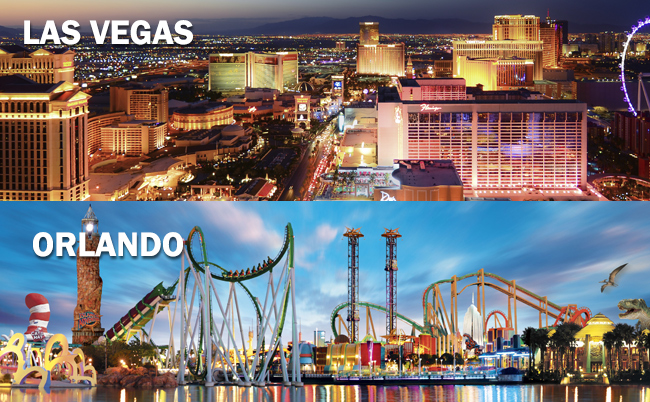 Includes
$50 Dining Advantage promotional gift card
Dining Advantage features nearly 250,000 offers, including 2-for-1 and up to 50% off discounts on food, attractions, events, shopping and more, all backed by the power of Entertainment. Choose your favorite offer, purchase, redeem and enjoy!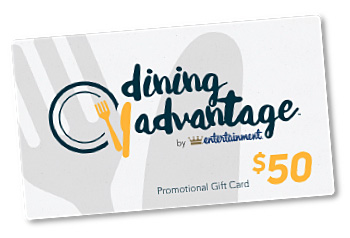 How to Book Your Vacation:
Activation: You will Receive an email with your Vacation ID
Making Reservations: After you have completed the online activation process, you will receive your activation confirmation. Your activation confirmation will include your Vacation ID which you will use when calling our reservations department or visiting the online reservations portal. Your reservations will be confirmed once your tax deposit payment has been received.
Finalizing Your Vacation: Approximately 30-45 days prior to your vacation, a travel representative will contact you to finalize your hotel reservations and offer any specials or upgrades available. Once you have finalized your plans with the travel rep, your room will be booked.
Travel Documents: Approximately 21 days prior to your reservation date, a printable check-in voucher will be sent by email along with you $50 Dining Advantage e-gift card. Print the check-in voucher and present it at the front desk along with a valid government issued ID when you arrive to check-in. A major credit card or cash deposit maybe required in order to check-in to cover incidental and/or resort fees.